Dentist in Dallas, Texas - Frank Rosales, DDS
Welcome to Our Practice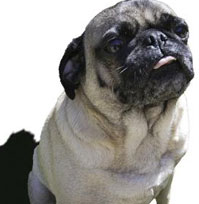 Welcome to the office of Frank Rosales, DDS – a Family and Cosmetic dentistry practice in Dallas, Texas. At our practice, we welcome EVERY kind of family. Our entire dental team, including our dentist, Dr. Frank Rosales, is dedicated to helping you feel comfortable and informed during every appointment. Dr. Rosales has been practicing in the Dallas area since 1989 and understands the unique dental needs of families and individuals in the area. With his vast amount of experience and soft, gentle, and caring manner, Dr. Rosales can give you the smile that you have always wanted.
We aim to take care of all of your dental needs when you visit, whether you want to get back to optimal oral health through our restorative dentistry services or you're looking to improve your smile through cosmetic dentistry or orthodontics. We even offer the revolutionary Snap-On Smile® to quickly and effectively enhance an imperfect smile. Dr. Rosales loves his Snap-On Smile® and would love to tell you more about it when you visit!
With a location in Dallas, the office of Frank Rosales is convenient for individuals and families in Plano, Addison, Richardson, Garland, Highland Park, and the other surrounding areas in Texas. We invite you and your family to visit our office soon to receive gentle, relaxing dental care from a dentist and dental team who have your best interests at heart. We make it a point to know our patients, so you'll never feel like a stranger in our office! When you stop by, don't forget to say "Hello" to Cooper, Dr. Rosales' pug and our resident mascot. We look forward to making you a part of our dental family!
Verified by Opencare.com


Dr. Frank Rosales, DDS has been recognized as one of the top Dallas Dentistry practices.